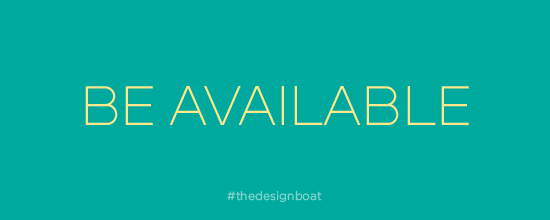 Be available. Part of showing love your clients is about being responsive, and in order to be responsive one needs to be available. We can get caught up in the businesses of life and that phone that didn't seem so important in the first place is now crucial. It is important to make time in our day to listen to our clients and respond accordingly. Find a timely response that works for you.
It is incredibly frustrating for a client to spend every day trying to get hold of you. I know from personal experience when trying to get hold of production companies that don't respond. I get so frustrated, I don't care how good they are, I just move on to the next one. Because I value customer service I expect the companies I am dealing with to do so as well.
Respect your clients enough to be available and respond accordingly for your business. Set aside time every day or every two days to respond to those calls/emails you have been putting of or just haven't made the time for. Your relationships will be richer for it. And who knows the return it will bring.