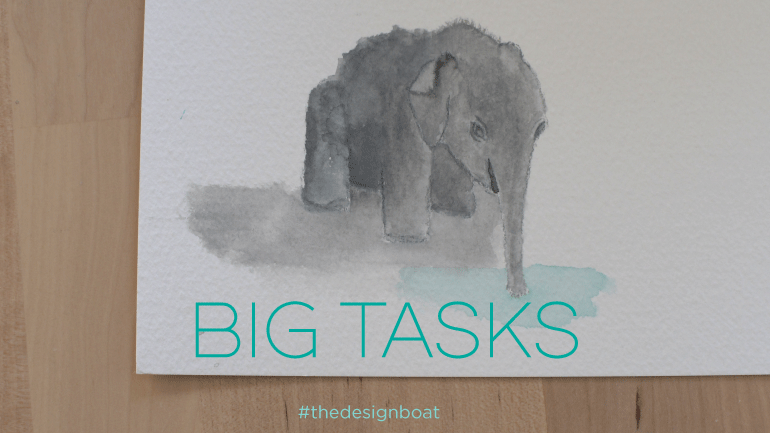 I'm quite fond of elephants so I wouldn't actually eat one. But I'm sure we are all familiar with the expression, how do you eat an elephant? Answer, in small chunks. And this is usually in reference to tackling a large task or project. It's something that's been on my mind the past few months with things being rather full on.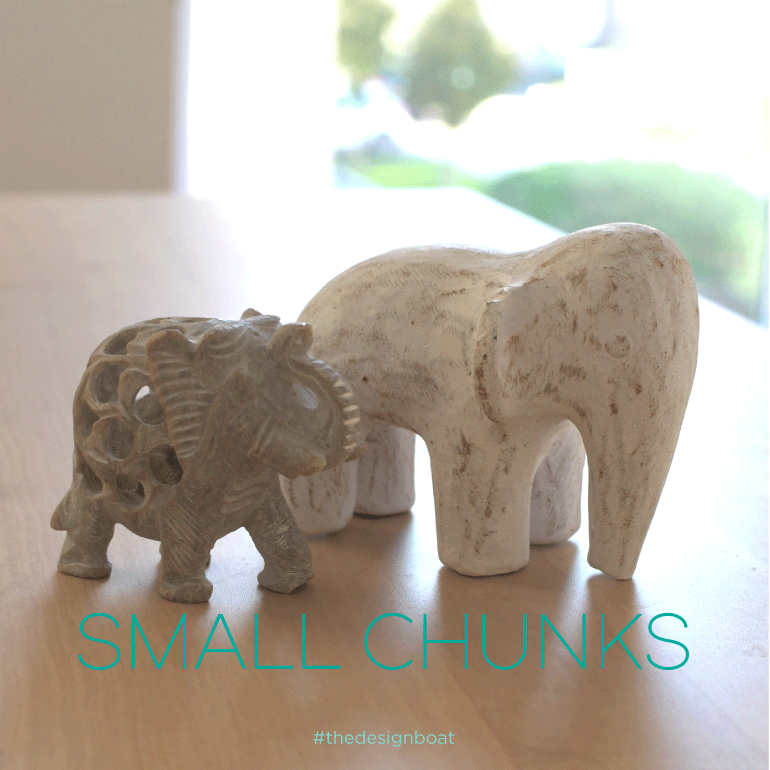 I had a large branding and website project I had to finish and if I'm honest I really didn't want to tackle it (I'm really good as procrastination). All I could think everyday was, just do something, no matter how small. Because every small step will lead up to the task being completed. Some days I only did one thing and other days I spent hours doing as much as I could and there were many days where I didn't want to do anything, because the task was so big (and I was a little out of my depth, being an independent designer, plus it was my first solo website build and design).
So if you're feeling a little overwhelmed at the task in hand, just start small, do one thing a day, everyday do something and before you know it the task/project will be complete. I'm not saying it's easy. And if you're looking for procrastination I highly recommend reading The Slight Edge. Which is all about the small things adding up to the big things. I guarantee it will help in all areas of life.