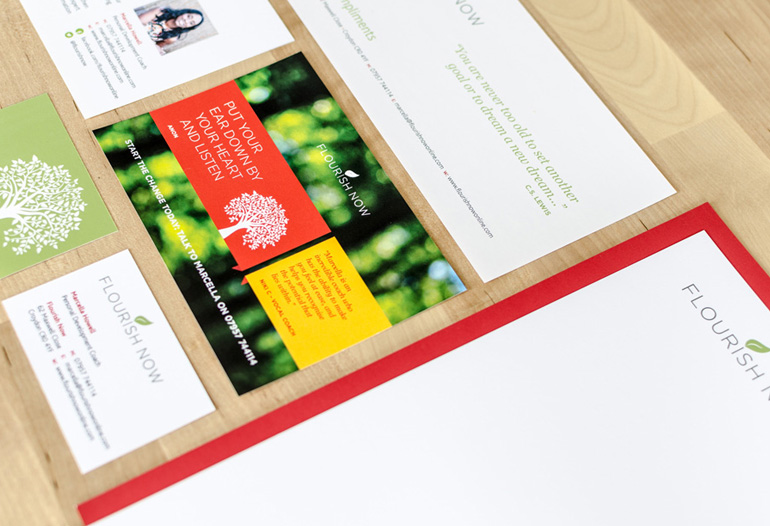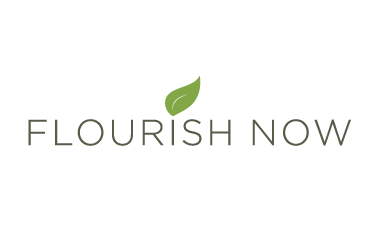 FLOURISH NOW
Flourish Now is a new business start-up for coaching individuals, and businesses. Currently it specialises in 1:1 women's coaching with the view to expanding into the above mentioned areas along with school programmes. Flourish Now helps people to explore areas of their life in a neutral and constructive environment, this helps the individual to tap into their potential allowing them to progress. This can be in specific areas like business or relationships or more widely - life in general. Flourish Now tailors its service for each individual.
I produced a simple yet effective logo to reflect the nature and style of coaching provided by Flourish Now. The leaf represents growth and new life and change. All the things coaching offers. The muted colours bring a calming yet high end feel to the brand.
We delivered: the logo (from print to screen to social media use), colour palettes, complimentary font options, photography style, style guide, stationery and marketing flyer.