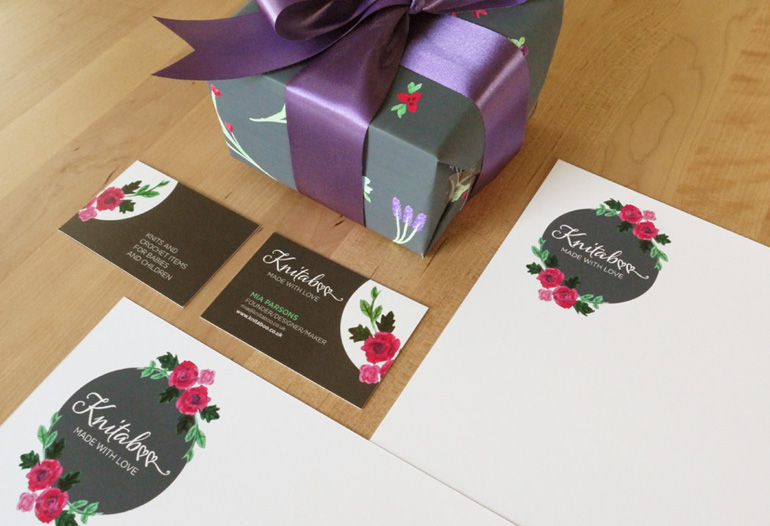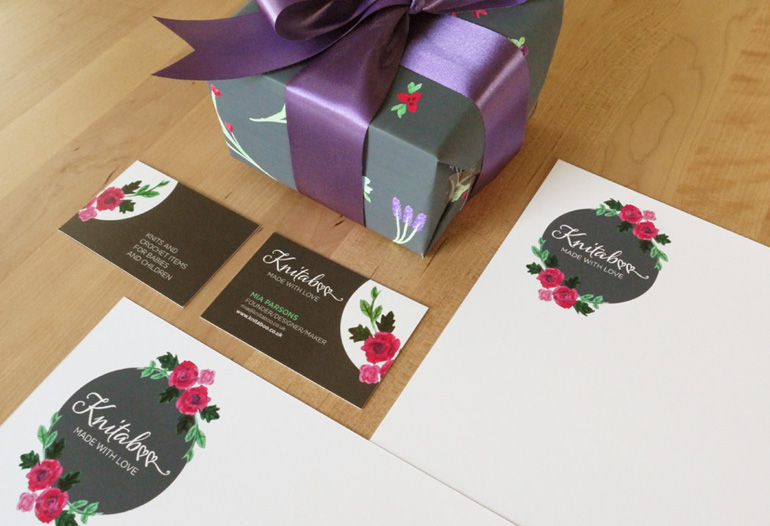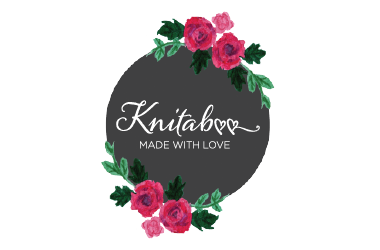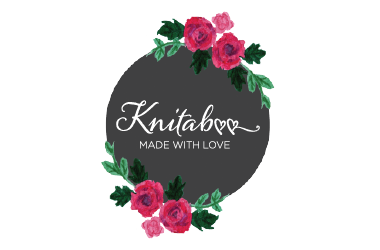 KNITABOO
Knitaboo is an on-line boutique shop specialising in hand-made knitted and crocheted items. They produce clothing items for babies and small children – booties, scarfs, hats etc. Their main audience are mums-to-be, mothers, friends/relatives of mothers or mums-to-be. The items they create are to be adored and kept.
I originally designed their launch brand and after five years in business, they came back for an evolution of the brand, as their products had widened and the market had changed. Keeping the original typography I took the brand appearance up a level, streamlining it for the upmarket audience. By encapsulating the typography in a muted grey disc with the floral design it set Knitaboo apart from its competitors. The muted grey sits well amongst upmarket items whilst the florals draw attention.
The evolution of the brand has given Knitaboo more confidence to enlarge its capacity and sell its items in-store in boutique shops and further on-line.
We delivered: the logo (from print use to screen use), colour palettes, complimentary fonts, photography style, brand guidelines, marketing flyer, bespoke wrapping paper and stationery. Knitaboo went on to apply the logo to tags, labels and bags to complete their full look.