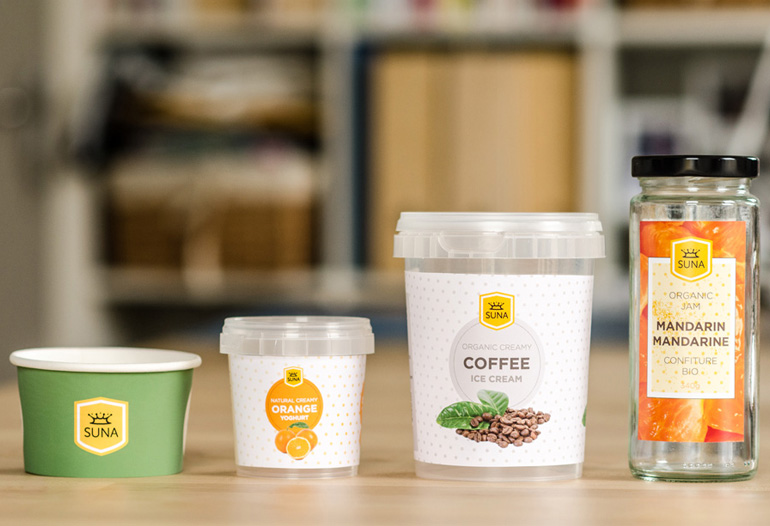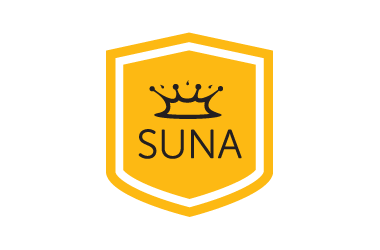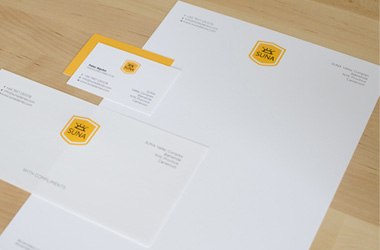 SUNA
Suna is a new business start-up for dairy production in Cameroon. They own a dairy farm in the country and have imported jersey cows to produce the milk for a creamier taste. Suna will also grow various fruit which will be used to flavour the yogurt and ice cream along with producing jars of jam to sell. 
Currently dairy companies produce yogurt and cheese with powdered milk. The wide use of powdered milk is down mainly to cost. Suna's unique selling point is producing dairy products from cows milk. This will make the product taste creamier and smoother. 
Along with designing their brand they required design assets to present their offering to local councils, supermarkets, patisserie's, potential investors and potential stakeholders. Their market research showed their main audience would be women with disposable income. The brand image needed to appeal to women, be high-end, set itself apart from current dairy producers, and have an international feel. It was crucial we communicated the use of natural ingredients and the use of actual cows milk these two things set them apart from their competitors (who use powered milk).
I designed several options with Suna choosing the shield you see here. The graphic conveys a kings crown made from a splash of creamy milk. Suna is a premium brand setting its sights high to be the best in the business. The yellow allows it to set itself apart from its competitors who mainly use green and blue.
We delivered: the logo (from print use to screen use), colour palettes, complimentary fonts, photography style, brand guidelines, stationery, PPT, food truck graphics and packaging. The packaging consisted of three sizes of takeaway ice cream cups, smoothie cup, several ice cream flavour tub's and yogurt pots, plus jam jar labels. We also designed the interior menu boards for the parlour.