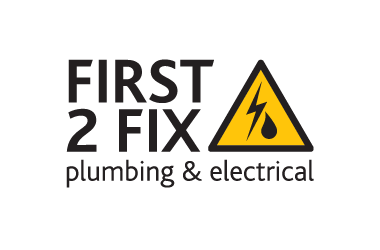 FIRST 2 FIX
First 2 Fix provide plumbing and electrical services to domestic and commercial clients. They continually strive to help their clients improve the running of their businesses through energy efficient ways. First 2 Fix provide good quality, professional service with knowledge and reliability. They are a well established company with many years of experience.
Their primary target audience are domestic and corporate clients such as estate agents, housing associations and builders. The logo needed to reflect quality, knowledge, reliance and professionalism.
We went for a stand out look. Starting with an iconic emblem and adapting it to reflect First 2 Fix's attributes. It's a no nonsense logo that does exactly what it says it does. Electricity and plumbing.
We delivered: the logo (in print and screen use), colour palette, complimentary font options, style sheet and stationery.