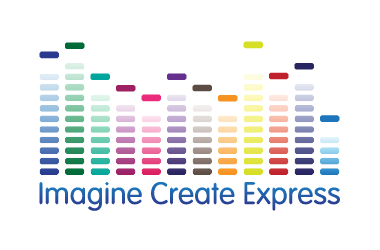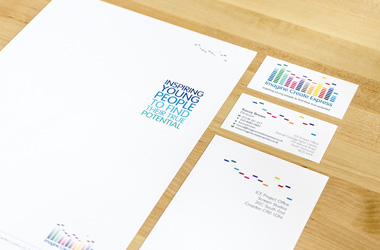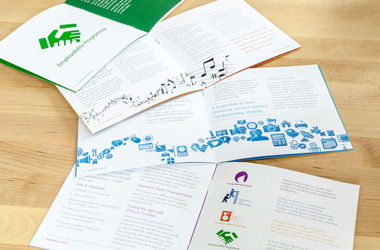 IMAGINE CREATE EXPRESS
Imagine Create Express (ICE) are an up and coming company working with young people to nurture their talents and fulfil their potential through creative arts. 
The primary target audience is the schools, governments, care homes, youth agencies and potential investors who will be taking ICE programmes on. The secondary target audience would be young people that will be partaking of the programmes.
Key messages that ICE stand for are; inspiring young people, fulfilling potential, pastoral care, being change agents, pioneering, developing tailored programmes, empowering individuals, utilising creative arts, ICE is vibrant and fun.
I developed this equaliser logo which represents the pathways and journeys of the young people. Even though every one is on a different journey at different stages in life they can all reach their potential. The multi colour palette reflects the diverse nature of the arts. The equaliser reflects the musical creative style of the work done by those involved.
We delivered: the logo (from print to screen to all social media uses), complimentary font options, colour palettes, brand guidelines, photography style, PPT, a family of icons representing each programme they offer, newsletter template, and stationery.